Kings Coronation – 6th May 2023 
The Parish Council will be purchasing two Coronation flags, one to be raised at the cenotaph at Wentworth, and the other at the Mission Rooms at Harley.
Beacon
The Parish Council will not be lighting the beacon in Wentworth, following the Governments advice.
Beacons are not to be lit as the government has advised: "The coronation will take place less than a year after The Queen's Platinum Jubilee Beacons were lit, and are therefore anxious to ensure that the events planned for May 2023 have a markedly different look to those of June 2022."
Coronation illumination of Wentworth Church.
Unfortunately we have had to CANCEL this event due to the bad weather, its was decided that it was to dangerous due to having live electrics outside. 
We will illuminating the church at Wentworth, on the evening of the 6th May 2023 at 9 pm, in celebration of the Kings Coronation, which will also include the ringing of the church bells.
We have undertaken a practice run which went really well, as you can see below.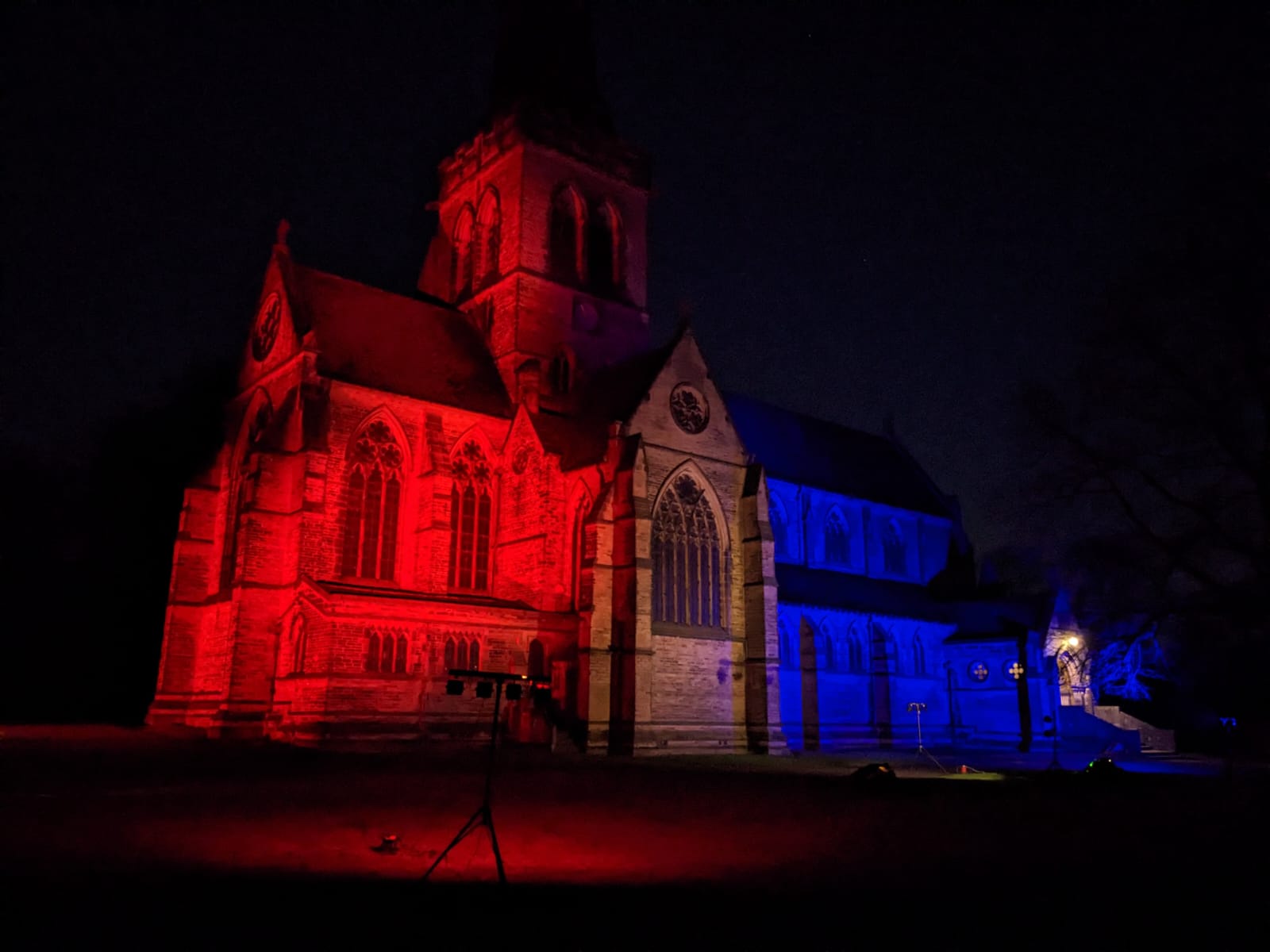 ---
DIAL
WENTWORTH OUTREACH DROP-IN – Face to Face advice 
The Parish Council have arranged two sessions with DIAL which will be held on:
Friday 6th October & Friday 13th October 2013 between 1pm- 3pm 
The Mechanics Institute Main Street Wentworth Rotherham S62 7TN
————————
Remembrance Sunday service at Wentworth Memorial and Exhibition in Wentworth Mechanics Institute.
On Remembrance Sunday we honour and give thanks for those who gave their lives for our freedom.
This year it will take place at 10.50am on Sunday 12th November.
All are invited, and there will be an opportunity to lay a personal tribute as part of the service.
There will also be a display in the Mechanics Institute giving information about the lives and times of the men from our village and surrounding area who gave the ultimate sacrifice.
The exhibition will be open on Saturday 11th November 10am to 4pm, and on Sunday 12th November 11.30am to 4pm.
Refreshments will be available on both days within the Mechanics Hall Wentworth.